Principles of All-Optical Switching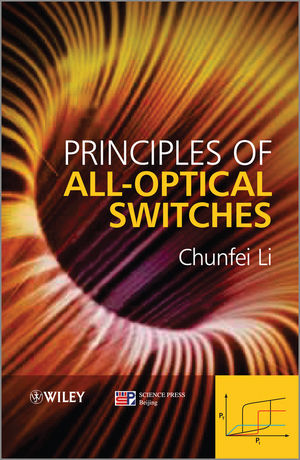 Principles of All-Optical Switching
ISBN: 978-1-118-18838-5
Jan 2020
350 pages
Product not available for purchase
Description
Systematically summarizes the physical concepts, fundamental principles and applications of all forms of optical switching
Covering all aspects of optical switching, this book focuses in particular on the optical mechanisms at the origin of all-optical switching. To give readers an overall understanding of the topic, the author begins with an introductory section on different types of switching mechanisms before moving on to the topic of all-optical switching by using optical switches controlled with light. Areas covered include all-optical switching in nonlinear interferometers; all-optical bistable devices; optical limiters, and the latest developments in the all-optical switching based on nanophotonics and other principles. The author methodically works through the various switch designs, providing a theoretical analysis and numerical example for each design.
Provides a summary of all-optical switching theory and technology, also detailing the most up-to-date research into the topic
Systematically analyzes designs for all-optical switches and then proceeds to discuss the technological platforms for realizing these devices
Reviews the main relations governing the nonlinear effects involved, and the alternatives to building optical switches
Summarizes the physical concepts and the fundamental principles of optical switching, such as: nonlinear interferometers, all-optical bistable devices, optical limiters and nanophotonics
Written for Researchers, Scientists, Engineers, and Graduate students working in the field of Optical Technologies, Optoelectronic Devices, Integrated Photonic Circuits, and Optical Systems.