Principles of Bioinstrumentation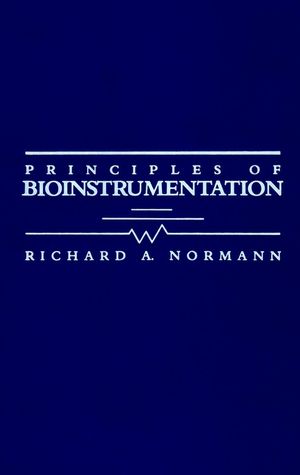 Principles of Bioinstrumentation
ISBN: 978-0-471-60514-0 May 1988 576 Pages
Description
This complete, well-integrated text offers students without extensive background in the field a solid understanding of the principles and applications of analog and digital instrumentation. Examines such topics as basic analog and digital electronic components, systems theory, and the design of analog signal conditioning circuitry for amplification, filtering, and level shifting of signals originating from a variety of transducers. Includes a detailed description of how to interface analog-to-digital converters to a personal computer, in order to digitize and display these signals, store them on magnetic media, and perform elementary digital filter operations. Also provides a review of operational amplifiers, instrumentation amplifiers, and systems theory. Numerous examples and problems are presented throughout the text, and laboratory experiments concluding each chapter provide ``hands on'' experience in all areas covered.
Cannot be combined with any other offers.
Original Price:$471.90
Purchased together:$353.92
save $117.98
Table of contents
PART I: ANALOG INSTRUMENTATION.

Review of Electronic Devices.

Operational Amplifiers and Instrumentation Amplifiers.

Systems Theory.

PART II: ORIGINS OF BIOLOGICAL SIGNALS.

The Origin of Biopotentials.

Human Biopotentials.

Signals and Noise in Biological Systems.

PART III: BIOLOGICAL TRANSDUCERS.

Biopotential Electrodes.

Ion Sensitive and Amperometric Electrodes.

Mechanical Transducers.

Temperature Transducers.

Light Sources and Detectors.

Flow Transducers.

Analog Linearization Techniques.

PART IV: DIGITAL INSTRUMENTATION.

Review of Digital Electronic Devices.

Talking to Computers.

Interfacing Computers to the Outside World.

Digital Signal Processing.

Safety Considerations in Bioinstrumentation.