Principles of Coordination Polymerisation: Heterogeneous and Homogeneous Catalysis in Polymer Chemistry -- Polymerisation of Hydrocarbon, Heterocyclic and Heterounsaturated Monomers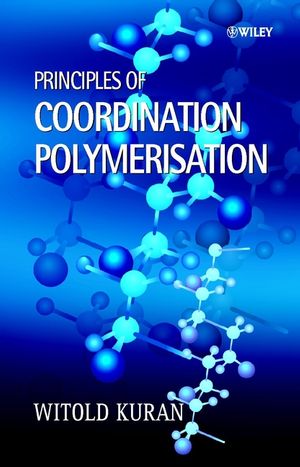 Principles of Coordination Polymerisation: Heterogeneous and Homogeneous Catalysis in Polymer Chemistry -- Polymerisation of Hydrocarbon, Heterocyclic and Heterounsaturated Monomers
ISBN: 978-0-470-85205-7 July 2003 544 Pages
Description
The first all-inclusive text covering coordination polymerisation, including important classes of non-hydrocarbon monomers. Charting the achievements and progress in the field, in terms of both basic and industrial research, this book offers a unified and complete overview of coordination polymerisation.
* Provides detailed description of the historical development of the subject
* Presents a unified view of catalysis, mechanisms, structures and utility
* Encourages learning through a step-by-step progression from basic to in-depth text
* Features end-of-chapter exercises to reinforce understanding
* Offers a full bibliography and comprehensive literature review
Requisite reading for research students studying introductory and advanced courses in; polymer science, catalysis and polymerisation catalysis, and valuable reference for researchers and technicians in industry.
Table of contents
Tribute to Witold Kuran.

Preface.

List of Symbols and Abbreviations.

Introduction.

General Features of Coordination Polymerisation.

Coordination Polymerisation of Olefins.

Coordination Polymerisation of Vinylaromatic Monomers.

Coordination Polymerisation of Conjugated Dienes.

Coordination Polymerisation of Cycloolefins.

Coordination Polymerisation of Alkynes.

Coordination Polycondensation.

Coordination Polymerisation of Non-hydrocarbon (Heterocyclic and Heterounsaturated) Monomers.

Index.
Reviews
"..almost certainly the most comprehensive book to be produced covering this area...it will be no surprise if the book becomes a benchmark for some years to come." (Reactive & Functional Polymers)