Principles of Data Conversion System Design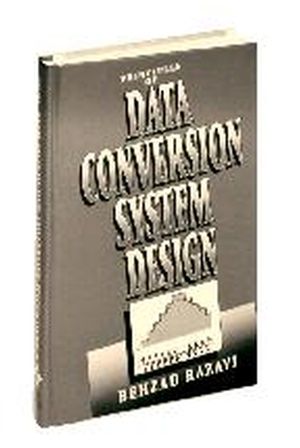 Principles of Data Conversion System Design
ISBN: 978-0-780-31093-3
Dec 1994, Wiley-IEEE Press
272 pages
Description
This advanced text and reference covers the design and implementation of integrated circuits for analog-to-digital and digital-to-analog conversion. It begins with basic concepts and systematically leads the reader to advanced topics, describing design issues and techniques at both circuit and system level. Gain a system-level perspective of data conversion units and their trade-offs with this state-of-the art book. Topics covered include: sampling circuits and architectures, D/A and A/D architectures; comparator and op amp design; calibration techniques; testing and characterization; and more!
Preface.

Introduction to Data Conversion and Processing.

Basic Sampling Circuits.

Sample-and-Hold Architectures.

Basic Principles of Digital-to-Analog Conversion.

Digital-to-Analog Converter Architectures.

Analog-to-Digital Converter Architectures.

Building Blocks Data Conversion Systems.

Precision Techniques.

Testing and Characterization.

Index.