Principles of Engineering Economy, 8th Edition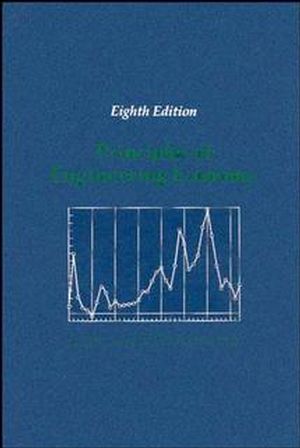 Principles of Engineering Economy, 8th Edition
ISBN: 978-0-471-63526-0 January 1990 608 Pages
Description
The Eighth Edition of the standard engineering economy text and reference explains the principles and techniques needed for making decisions about the acquisition and retirement of capital goods by industry and government, as well as alternative types of financing and other applications. Arranged in four parts: basic concepts, principles, and mathematics; procedures and methods for evaluating alternatives; techniques for handling special situations; and special applications. Introduces the use of computers and spreadsheets in evaluating engineering alternatives. Includes up-to-date coverage of federal tax legislation, extensive discussions and problems dealing with personal finance, and material on handling multiple alternatives by rate of return and benefit/cost ratio methods. Contains numerous examples and 476 problems, many entirely new. Accompanied by a complete solutions manual for the instructor.
Table of contents
Partial table of contents:

SOME BASIC CONCEPTS IN ENGINEERING ECONOMY.

JUDGING THE ATTRACTIVENESS OF PROPOSED INVESTMENTS.

Equivalent Uniform Annual Cash Flow.

Measures Involving Costs, Benefits and Effectiveness.

Estimating Income Tax Consequences of Certain Decisions.

TECHNIQUES FOR EVALUATING ALTERNATIVES.

Financing Effects on Economy Studies.

Capital Budgeting and the Choice of a Minimum Attractive Rate ofReturn.

Prospective Inflation and Sensitivity Analysis.

SPECIAL APPLICATIONS OF ENGINEERING ECONOMY.

Aspects of Economy Studies for Governmental Activities.

Aspects of Economy Studies for Regulated Businesses.

Index.