Principles of External Auditing, 3rd Edition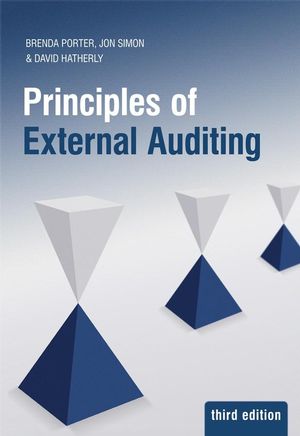 Principles of External Auditing, 3rd Edition
ISBN: 978-E-UDT-E0022-5
Jul 2011
816 pages
Product not available for purchase
Description
Principles of Auditing, Third Edition provides a comprehensive and exacting introduction to the principles and practice of external auditing. Written in non-technical language, the book describes and explains the nature of the audit function and the principles of the audit process. Coverage also explores: international auditing and accounting standards and relevant statute and case law; the fundamental concepts of auditing and the various stages of the audit process; topical aspects of auditing such as legal liability, audit risk, quality control, and the impact of information technology.
Preface.

What is auditing?

The development of auditing and audit objectives.

A framework of auditing concepts.

Threats to, and preservation of, auditors' independence.

Legal and professional duties of auditors.

Overview of the audit process, audit evidence: staffing and documenting an audit.

Commencing an audit: engagement procedures and gaining an understanding of the client.

Planning the audit and assessing audit risk.

Internal controls and the auditor.

Testing the financial statement assertions: substantive testing.

Introduction to audit sampling and computer assisted auditing techniques (CAATs).

Completion and review.

Auditors' reports to users of financial statements and to management.

Legal liability of auditors.

Avoiding and limiting auditors' liability.

Internal audits.

Environmental audits.

Appendix: Summary of steps in a statutory financial statement audit.

Index.
Includes new material on:
International auditing standards
International ethical standards
Developments in the regulatory environment
The impact upon auditing of the new international accounting standards
Recent changes in case law affecting auditors
New edition of one of the best-selling textbooks on auditing
Includes comprehensive coverage of the new international auditing standards
Strikes a careful balance between theory and practice
Designed for students, at either undergraduate or postgraduate level who are interested in understanding the principles that underlie external auditing