Principles of Forest Pathology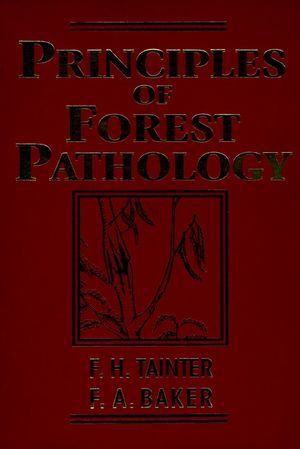 Principles of Forest Pathology
ISBN: 978-0-471-12952-3
Jan 1996
832 pages
Description
This book focuses on the practical aspects of forest diseases and on practical measures to minimize damage and loss. Forest Pathology is a reference book that deals with the study of the problems and damage to forests due to: plant diseases, insects, fire, weather, and animals. It is both a forestry book and a plant pathology book. The first section deals with general topics and principles, including both abiotic causes and biotic causes such as fungi, bacteria, mycoplasms, and viruses. The second section presents the details of particular forest diseases and offers practical management suggestions.
Partial table of contents:

PRINCIPLES OF FOREST PATHOLOGY.

Disease in Concept.

Biotic Causes of Disease.

Inoculum.

Inoculation and Penetration.

Colonization and Pathogenesis.

Epidemiology.

BIOLOGY AND MANAGEMENT OF FOREST DISEASES.

Root Pathology.

Feeder Root Diseases.

Feeder Root Symbioses: Mycorrhizae.

Root System Decay.

Foliage Pathology.

Stem, Foliage, and Cone Rusts.

Canker Diseases.

Stem Pathology: Systemic Diseases.

Diebacks and Declines.

Mistletoes.

Wood Decay.

Glossary.

Index.