Principles of International Marketing Research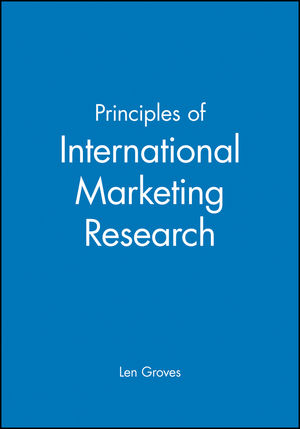 Principles of International Marketing Research
ISBN: 978-0-631-19355-5 September 1994 Wiley-Blackwell 156 Pages
Description
A comprehensive guide to the issues involved in assessing export markets, key topics covered include assessing market potential and making the selection decision, market research and sources of information, and collecting and using market data.
List of Figures and Tables.
Foreword.
Series Editor's Introduction.
About The Institute of Export Examinations.
Preface.
1. Export Markets.
2. What Influences Market Selection?.
3. Making the Selection Decision.
4. Why is Market Research Needed?.
5. Sources of Information.
6. Methods of Collecting Information.
7. The Market Research Brief.
8. Questions and Questionnaires.
9. The Export Marketing Plan.
10. Monitoring and Control of the Plan.
11. Numerical and Statistical Analysis.
12. Budgets.
13. Some Other Numerical and Statistical Aspects.
14. Suggested Answers to Questions for Discussion.
Index.