Privatization: Investing in State-Owned Enterprises Around the World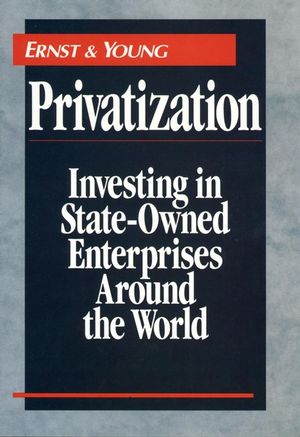 Privatization: Investing in State-Owned Enterprises Around the World
ISBN: 978-0-471-59323-2
May 1994
192 pages
Description
Privatization is not just an economic buzzword. It stands for investment opportunities that have unlimited upside potential. Based on years of successful privatization consulting both here and abroad, Ernst & Young has created this definitive resource to explain, through real-life case studies and detailed examples, everything necessary to locate desirable buys, assess risks and rewards and negotiate the most favorable deals.
"Selling the State".

Why Privatize?.

Methods of Privatization.

Worldwide Experience in Privatization.

The Making of a Successful Privatization Program.

A PRACTICAL GUIDE TO PRIVATIZATION FOR THE INVESTOR.

Should I Invest in a SOE?.

Which Country Should I Invest in?.

Choosing the Right Investment Target.

Negotiating a Deal.

The Management Challenge.

Getting Assistance.

Appendices.

Annotated Bibliography.

Glossary of Privatization-Related Terms.

Index.