Problem-Solving Therapy, 2nd Edition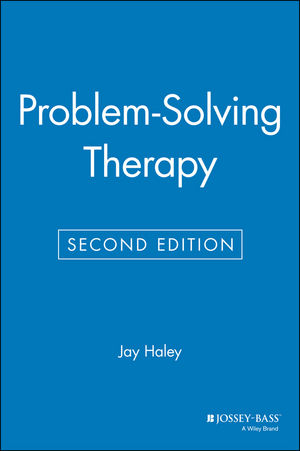 Problem-Solving Therapy, 2nd Edition
ISBN: 978-1-555-42362-9
Oct 1991, Jossey-Bass
288 pages
Description
A classic that teaches you how to think in a contextually sensitive, directive, and goal-focused way. A highly readable and practical volume that focuses on solving problems within the context of the entire social unit--the family, the school, the community.
Introduction: Problem-Solving Therapy.

1. Conducting the First Interview.

2. Giving Directives.

3. Communication as Bits and Metaphor.

4. Communication: Sequence and Hierarchy.

5. Therapy in Stages.

6. Marriage Therapy as a Triangle.

7. Problems in Training Therapists.

8. Ethical Issues in Therapy.

Case Report: A Modern "Little Hans''.
"Both revolutionary and pragmatic. It is written by a teacher of therapy, and it stands as one of the very few "how-to" books that really give the reader an opportunity to learn from example."

"The book has justifiably become 'must' reading for family therapy practitioners and supervisors.''