Process Improvement and Quality Management in the Retail Industry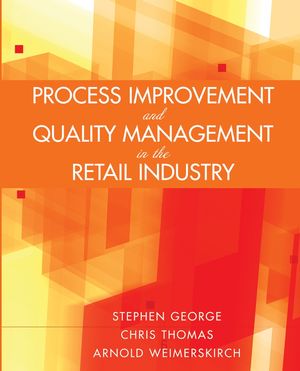 Process Improvement and Quality Management in the Retail Industry
ISBN: 978-0-471-72323-3
Aug 2005
256 pages
Description
The authors of Process Improvement and Quality Management in the Retail Industry discuss quality management through the examination of several companies that won the esteemed Malcolm Baldrige National Quality Award. Authors George, Thomas, and Weimerskirch believe that Baldrige criteria define a management model because they provide one of the most comprehensive guides to understanding, assessing, controlling, and improving an organization for quality management. The authors also discuss many of the business-related problems of modern times, such as financial scandals, controversial social activism morale, and the impact of outsourcing to other countries. Overall, the book stresses the importance of good quality management to a company's success.
Preface.
Chapter 1: Total Quality—An Overview.
Chapter 2: Leadership.
Chapter 3: Customer Focus.
Chapter 4: Effective Management.
Chapter 5: Training.
Chapter 6: Employee Loyalty.
Chapter 7: Customer Contacts.
Chapter 8: Design of Products and Services.
Chapter 9: Managing Processes and Suppliers.
Chapter 10: Corporate Responsibility and Citizenship.
Chapter 11: Data Collection and Benchmarking.
Chapter 12: System Assessments.
Glossary.
Index.
Summary with discussion questions follow each chapter.
Provides a brief history of the search for quality.
Discussion of customer relationships-outlining eight companies' experiences in researching their customers, compiling and using data to create products and services that satisfy expectations and managing day to day customer contact.
Coverage of the importance of satisfied workers.
Discussion of effective management of work teams.
Coverage of managing and cultivating effective relationships with vendors and suppliers.
Overview of companies that take the lead in publicly important areas—from environmental concerns and social activism, to educational and artistic philanthropy, and volunteer programs for employees.
Data collection and a variety of quality-related measurements are explained.