Process Management to Quality Improvement: The Way to Design, Document and Re-engineer Business Systems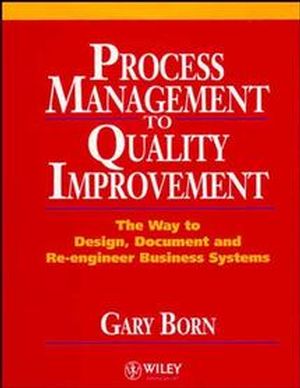 Process Management to Quality Improvement: The Way to Design, Document and Re-engineer Business Systems
ISBN: 978-0-471-94283-2
Jan 1995
304 pages
Description
Process Management to Quality Improvement is the first book to address both business process design and quality management in a single framework. Unlike most books in these fields, it provides practical guidance, where the emphasis is on how to implement the principles effectively and efficiently. This book provides a complete approach to both areas and also links the two. For practitioners of Business Process Re-engineering, it provides step-by-step guidance on how to check for quality in their radically redesigned processes. Quality management professionals can learn how to express their approaches within a process framework. The book provides guidance and summary process charts for three popular management models, the ISO 9000 International Quality Standard, the Malcolm Baldrige National Quality Award and the European Quality Award. This book provides the answer for managers and consultants who need to bridge the gap between finding a systematic approach to quality and the wider needs of the organization. Those needing to write procedures and instructions and to document business processes will find the book invaluable. It also provides a foundation for those studying process modelling, quality management and business re-engineering.
A Language for Process and Quality Management.

Writing Procedures and Instructions.

Structuring and Coordinating Processes.

Process Analysis.

Compliance and Creativity.

Designing Processes for Change.

Putting it Together.

Appendices.

References.

Glossary.

Index.