Professional Development as Transformative Learning: New Perspectives for Teachers of Adults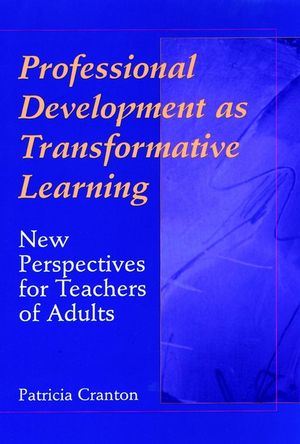 Professional Development as Transformative Learning: New Perspectives for Teachers of Adults
ISBN: 978-0-787-90197-4
Mar 1996, Jossey-Bass
256 pages
Description
This creative and pioneering book adapts and extAnds the transformation theory of adult learning to the professional development of adult educators. Well written and easy to read, with many examples, this volume is highly recommAnded.
?Jack Mezirow, emeritus professor of adult education, Teachers College, Columbia University
1. Preparation and Development of Adult Educators.

2. Traditional Developmental Strategies.

3. Strategies for Self-Directed Development.

4. Critical Reflection.

5. Becoming a Transformative Learner.

6. Individual Differences in Educator Development.

7. Transformative Development in Work and Social Contexts.

8. Creating a New Vision for Professional Growth.

9. Strategies for the Developer.
"Although adult educators focus a great deal of attention on adult learners, these same educators pay little attention to their own learning. If educators ignore their personal experiences as learners, they miss a valuable opportunity to develop an empathetic appreciation of what their students are experiencing. Patricia Cranton shows us how teachers and facilitators can and must be understood as adults engaged in transformative learning. By highlighting case studies of how individual educators learn about their practice she helps us rethink the way professional development is conceived and conducted." (Stephen Brookfield, distinguished professor, University of St. Thomas, St. Paul, Minnesota)