Professional Perspectives on Fixed Income Portfolio Management, Volume 2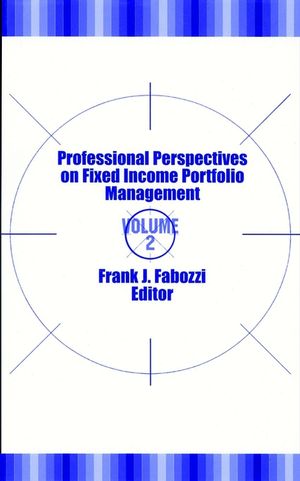 Professional Perspectives on Fixed Income Portfolio Management, Volume 2
ISBN: 978-1-883-24985-4 March 2001 292 Pages
Description
Frank Fabozzi leads an international team of fixed income experts in analyzing subjects varying from active portfolio management against an index to credit analysis and debt covenants in emerging markets. This second volume is a captivating and systematic investment tool that presents practical techniques developed by today's best and brightest fixed-income practitioners.
Contributing Authors.

Global Bond Investing in the 21st Century: Philosophy and Process (L. Thomas).

The Active Decisions in the Selection of Passive Management and Performance Bogeys (C. Dialynas).

Active Portfolio Management Against an Index (R. Gordon and L. Gibson).

ABS Portfolio Management (K. Weaver, et al).

Multi-Factor Risk Models and Their Applications (L. Dynkin, et al.).

Term Structure Factor Models (R. Kuberek).

Hedging Mortgage Products with Swaps and Agencies (L. Goodman and J. Ho).

Analysis of and Strategies with Callable Securities (D. Johnston).

Valuation of Floating-Rate Bonds (M. Dorigan, et al.).

Volatility in the Fixed-Income Market (R. Gordon and L. Gibson).

The Impact of Historical and Implied Volatilities on Valuing MBS (S. Szilagyi).

Mortgage Spread Dynamics (A. Levin).

Portfolio Yields and Durations (J. Carmel, et al.).

Challenges in the Credit Analysis of Emerging Market Corporate Bonds (C. Taylor).

Debt Covenants: Applications in Emerging Markets (A. Vine and D. Sohnen).