Professional Ubuntu Mobile Development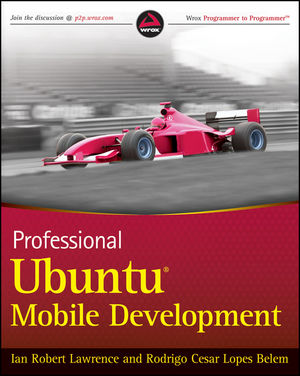 Description
Ubuntu Mobile is quickly being adopted by mobile device manufacturers and provides Web browsing, e-mail, media, camera, VoIP, instant messaging, GPS, blogging, digital TV, games, contacts, dates/calendar, and simple software updates on every mobile device. As the first book on Ubuntu Mobile, this resource is authored by one of the top experts for Ubuntu Mobile who shows how to implement solutions for original equipment manufacturers and independent software vendors wishing to go to market using Ubuntu Mobile. The material also covers setting up Linux for mobile application development, the difference between developing on a mobile Internet device and a regular desktop environment, step-by-step tutorials, and much more.
Introduction.
Chapter 1: Mobile Linux.
Chapter 2: The Development Environment.
Chapter 3: Power Management.
Chapter 4: Application Development.
Chapter 5: Application Packaging.
Chapter 6: Application Selection.
Chapter 7: Theming.
Chapter 8: Kernel Fine-Tuning.
Chapter 9: Testing and Usabilit.
Chapter 10: Tips and Tricks.
Chapter 11: Putting It All Together.
Chapter 12: Mobile Directions.
Chapter 13: Common Problems and Possible Solutions.
Appendix A: Ubuntu's Right Arm.
Appendix B: Git Usage.
Appendix C: Hosting Your Project on Launchpad.
Appendix D: Desktop Power Applet Code.
Appendix E: An Overview.
Index.