Professional Xen Virtualization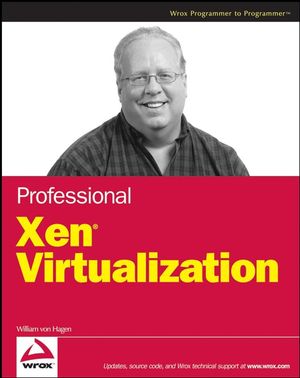 Description
This book presents you with a complete foundation on the Xen technology and shows you how Xen virtualization offers faster response times for new server and service requests, a simplified system administration for multiple systems, and better availability for critical computing resources. Packed with detailed examples of Xen configuration files, system configuration files, and system-level configuration information, this book shows you why Xen virtualization is among the leading emerging technologies on the Linux platform and is being integrated into virtually every commercial distribution.
Acknowledgments.
Introduction.
Chapter 1: Overview of Virtualization.
Chapter 2: Introduction to Xen.
Chapter 3: Obtaining and Installing Xen.
Chapter 4: Booting and Configuring a Xen Host.
Chapter 5: Configuring and Booting Virtual Machines.
Chapter 6: Building Filesystems for Virtual Machines.
Chapter 7: Managing and Monitoring Virtual Machines.
Chapter 8: Xen Networking.
Chapter 9: Advanced Virtual Machine Configuration.
Chapter 10: Using Xen in the Data Center.
Appendix A: xm Command and Option Reference.
Appendix B: Xen Virtual Machine Configuration File Reference.
Index.