Professionalism Reborn: Theory, Prophecy and Policy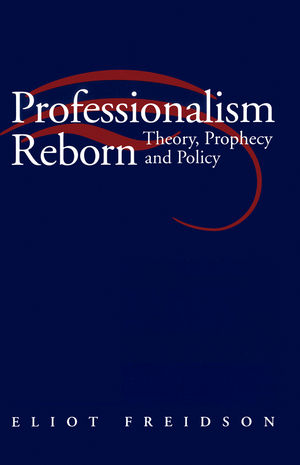 Professionalism Reborn: Theory, Prophecy and Policy
ISBN: 978-0-745-61446-5 June 1994 Polity 248 Pages
Description
This book is an original interpretation of the professions and the role of the professional in Western industrial societies today.
Acknowledgements.
Introduction.
Part I: Clarifying the Concepts.
1. The Theory of the Professions: State of the Art.
2. How Dominant are the Professions?.
Part II: Elements of a Theory of Professionalism.
3. The Division of Labor as Social Interaction.
4. Professions and the Occupational Principle.
5. Occupational Autonomy and Labor Market Shelters.
Part III: Prophesying the Future of Professions.
6. Professionalization and the Organization of Middle-Class Labor in Post-Industrial Society.
7. The Futures of Professionalization.
8. The Changing Nature of Professional Control.
Part IV: Choosing Professionalism as Social Policy. .
9. Are Professions Necessary?.
10. Profession as Model and Ideology.
11. The Centrality of Professionalism to Health Care Policy.
12. Nourishing Professionalism.
Index.
'This is a useful, indeed an important book.' British Medical Journal
* An authoritative overview of the theoretical and methodological problems of the study of professions.
* Develops a systematic ideal type for professionalism based on fundamental concepts of the sociology of work.
* Presents a defence of professionalism as a more desirable method of organising important services than the alternatives being explored today.