Progress in Inorganic Chemistry, Volume 32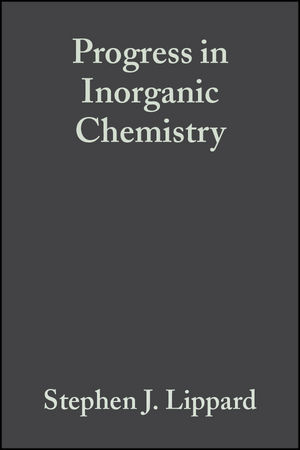 Progress in Inorganic Chemistry, Volume 32
ISBN: 978-0-470-16688-8
Sep 2009
714 pages
Description
This comprehensive series of volumes on inorganic chemistry provides inorganic chemists with a forum for critical, authoritative evaluations of advances in every area of the discipline. Every volume reports recent progress with a significant, up-to-date selection of papers by internationally recognized researchers, complemented by detailed discussions and complete documentation. Each volume features a complete subject index and the series includes a cumulative index as well.
The Stereodynamics of Metal Complexes of Sulpfur- Selenium- and Tellurium-Containing Ligands (E. Abel et al.).
Five-Coordinated Structures (R. Holmes).
Homo- and Heteronuclear Cluster Compounds of Gold (K. Hall and D. Mingos).
Electrides, Negatively Charged Metal Ions, and Related Phenomena (J. Dye).
Long-Range Electron Transfer; Peptides and Proteins (S. Isied).
The Polyhedral Metallaboranes.
Part I. Metallaborane Clusters with Seven Vertices and Fewer (J. Kennedy).
Subject Index.
Cumulative Index.