Progress in Inorganic Chemistry, Volume 33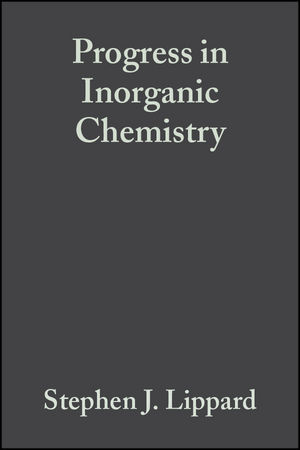 Progress in Inorganic Chemistry, Volume 33
ISBN: 978-0-470-16689-5 September 2009 560 Pages
Description
This comprehensive series of volumes on inorganic chemistry provides inorganic chemists with a forum for critical, authoritative evaluations of advances in every area of the discipline. Every volume reports recent progress with a significant, up-to-date selection of papers by internationally recognized researchers, complemented by detailed discussions and complete documentation. Each volume features a complete subject index and the series includes a cumulative index as well.
Table of contents
The Specification of Bonding Cavities in Macrocyclic Ligands (K. Henrick , et al.).

Inclusion Complexes of Molecular Transition Metal Hosts (T. Meade and D. Busch).

Novel Reactions of Metal Carbonyl Cluster Compounds (R. Adams and I. Horvath).

Organic Superconductors (J. Williams).

Ion Pairing Effects on Transition Metal Carbonyl Anions ( M. Darensbourg).

Structural Changes Accompanying Metal Complex Electrode Reactions ( W. Geiger).

Spectroscopic Studies of Ion-Ion Solvent Interaction in Solutions Containing Oxyanions (D. James).

NMR of Metal Nuclides.

Part II: The Transition Metals (J. Dechter).

Subject Index.

Cumulative Index (Volumes l-33).