Progress in Inorganic Chemistry, Volume 34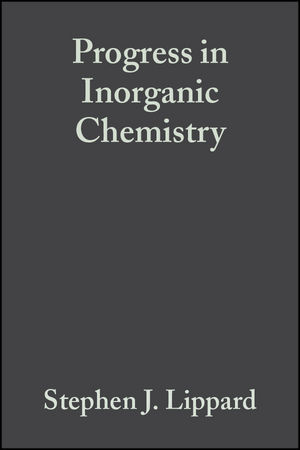 Progress in Inorganic Chemistry, Volume 34
ISBN: 978-0-470-16691-8 September 2009 701 Pages
Description
This comprehensive series of volumes on inorganic chemistry provides inorganic chemists with a forum for critical, authoritative evaluations of advances in every area of the discipline. Every volume reports recent progress with a significant, up-to-date selection of papers by internationally recognized researchers, complemented by detailed discussions and complete documentation. Each volume features a complete subject index and the series includes a cumulative index as well.
The Synthesis, Properties, and Reactivities of Stable Compounds Featuring Double Bonding Between Heavier Group 14 and 15 Elements (A. H. Cowley & N. C.

Norman).

The Stereochemistry of Sb (III) Halides and Some Related Compounds (J. F. Sawyer & R. J.

Gillespie).

The Coordination Chemistry of Pyrazole-Derived Ligands (S. Trofimenko).

The Polyhedral Metallaboranes (J. D. Kennedy).

METALLABORANE CLUSTERS WITH EIGHT VERTICES AND MORE (J. D. Kennedy).

The Electrochemistry of Metalloporphyrins in Nonaqueous Media (K. M. Kadish).

Interaction of Dioxygen Species and Metal Ions--Equilibrium Aspects (H. Taube).

The Gas-Phase Chemistry of Transition--Metal Ions with Organic Molecules (J. Allison).

Index.