Progress in Inorganic Chemistry, Volume 35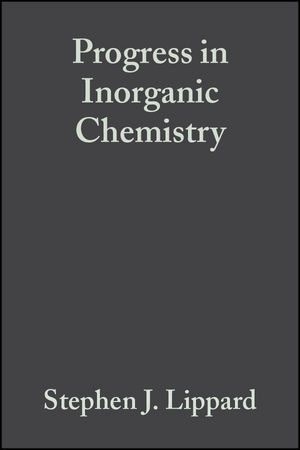 Progress in Inorganic Chemistry, Volume 35
ISBN: 978-0-470-16692-5
Sep 2009
660 pages
Description
This comprehensive series of volumes on inorganic chemistry provides inorganic chemists with a forum for critical, authoritative evaluations of advances in every area of the discipline. Every volume reports recent progress with a significant, up-to-date selection of papers by internationally recognized researchers, complemented by detailed discussions and complete documentation. Each volume features a complete subject index and the series includes a cumulative index as well.
New Light on the Structure of Aluminosilicate Catalysts (J. M. Thomas & C. R.

A.

Catlow).

Rational Design of Synthetic Metal Superconductors (J. M. Williams, et al.).

Binding and Activation of Molecular Oxygen by Copper Complexes (K. D. Karlin).

The Chemistry of 1, 4, 7-Triazacyclononane and Related Tridentate Macrocyclic Compounds (K. Wieghardt & P. Chaudhuri).

Butterfly Cluster Complexes of the Group VIII Transition Metals (A. J. Carty, G. E.

Toogood, et al.).

Structural Changes Accompanying Continuous and Discontinuous Spin-State Transitions.

Index.