Progress in Inorganic Chemistry, Volume 36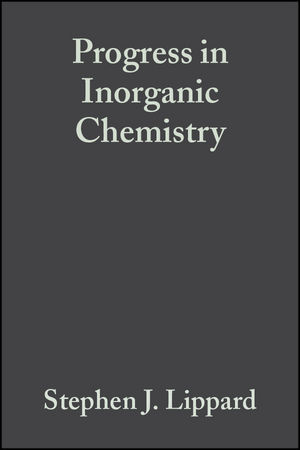 Progress in Inorganic Chemistry, Volume 36
ISBN: 978-0-470-16694-9
Sep 2009
514 pages
Description
This comprehensive series of volumes on inorganic chemistry provides inorganic chemists with a forum for critical, authoritative evaluations of advances in every area of the discipline. Every volume reports recent progress with a significant, up-to-date selection of papers by internationally recognized researchers, complemented by detailed discussions and complete documentation. Each volume features a complete subject index and the series includes a cumulative index as well.
Partial table of contents:
EARLY OBSERVATIONS OF INTERACTIONS BETWEEN C-H BONDS AND TRANSITION METAL CENTERS.
CLASSIFICATION OF COMPOUNDS WITH AGOSTIC BONDS.
GENERAL PHYSICAL AND CHEMICAL PROPERTIES.
Structural Determinations Using X-Ray, Neutron, and Electron Diffraction Techniques.
Nuclear Magnetic Resonance Studies.
Infrared Spectroscopy.
THE NATURE OF AGOSTIC BONDING.
General Considerations Concerning Three-Center, Two-Electron Bonds.
The Representation of Agostic Bonds: The Half-Arrow Convention.
Theoretical Discussions of Molecules Containing Distortions at the α-Carbon Atom: Distorted Methyl Groups and Distorted Alkylidene Ligands.
COMPOUNDS CONTAINING AGOSTIC M-H-C GROUPS.
Agostic Alkyls.
Agostic Alkylidene Compounds.
Agostic Compounds Involving Unsaturated Hydrocarbon Ligands.
COMPOUNDS CONTAINING METAL-HYDROGEN-M' BRIDGES WHERE M' = B, N, Si, Cl, F. Metal-Hydrogen-Boron-Bridges.
Three Center, Two-Electron Bonding in the M-H-Si System.
Metal-Hydrogen-Nitrogen Bridges.
MISCELLANEOUS AGOSTIC SYSTEMS.
IMPLICATIONS OF AGOSTIC INTERACTIONS IN TRANSITION METAL CATALYZED REACTIONS OF HYDROCARBONS.
General Observations.
CONCLUSIONS.
References.