Progress in Inorganic Chemistry, Volume 50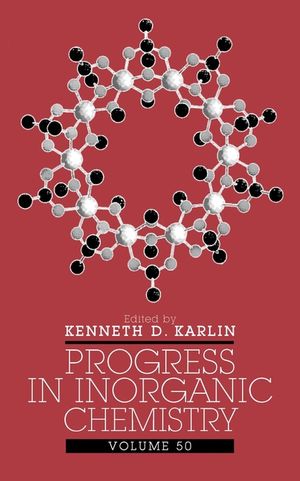 Progress in Inorganic Chemistry, Volume 50
ISBN: 978-0-471-22711-3
Feb 2002
644 pages
Description
This series provides inorganic chemists and materials scientists with a forum for critical, authoritative evaluations of advances in every area of the discipline. Volume 50 continues to report recent advances with a significant, up-to-date selection of contributions on topics such as the following:
Structural and mechanistic investigations in asymmetric copper;
Catalyzed reactions;
Phenoxyl radical complexes;
Synthesis of large pore zeolites and molecular sieves;
Inorganic nanoclusters with fullerene-like structure and nanotubes
Structural and Mechanistic Investigations in Asymmetric Copper (I) ad Copper (II) Catalyzed Reactions (T. Rovis & D. Evans).

Phenoxyl Radical Complexes (P. Chaudhuri & K. Wieghardt).

Synthesis of Large Pore Zeolites and Molecular Sieves (K. Balkus).

Inorganic Nanoclusters with Fullerene-Like Structure and Nanotubes (R. Tenne).

High Performance Pure Calcium Phosphate Bioceramics: The First Weight Bearing, Completely Resorbable Synthetic Bond Replacement Materials (R. Lagow & H.-C. Chang).

Gas Phase Coordination Chemistry of Transition Metal Ions (K. Fisher).

Combinatorial/Parallel Approaches to Catalyst Discovery and Development (S. Gilbertson).

Peripherally Functionalized Porphyrazines: Novel Metallomacrocycles with Broad, Untapped Potential (L. Michel, et al.).
"...this is a volume that interested readers across the whole spectrum of inorganic chemistry will not want to miss." (Journal of the American Chemical Society, Vol. 124, No. 19, 2002)

"This series has now become an essential complement to research in the area...this is a volume that interested readers across the whole spectrum of inorganic chemistry will not want to miss." (Journal of the American Chemical Society, Vol. 124, No. 19, 2002)

"...another very valuable member of this series that should be possessed by all libraries." (Synthesis and Reactivity in Inorganic and Metal-organic Chemistry, Vol. 32, No. 7)