Project Management Nation: Tools, Techniques, and Goals for the New and Practicing IT Project Manager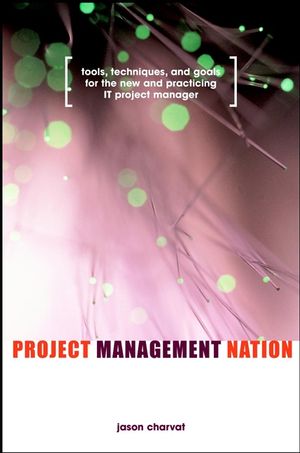 Project Management Nation: Tools, Techniques, and Goals for the New and Practicing IT Project Manager
ISBN: 978-0-471-21871-5 July 2002 320 Pages
Description
"...Project management is surely one of the most important professions in the IT industry today. This collection of tips, techniques and guidelines helps IT project managers improve their project management skills on a daily basis. This project book highlights (1) Project Strategy, (2)Life-Cycle Development of a project and (3) Testing of an IT product...."
Foreword.

Preface.

Acknowledgments.

Chapter 1: Understanding Project Strategy.

Chapter 2: Becoming an IT Project Manager.

Chapter 3: Project Concepts.

Chapter 4: The Project Analysis.

Chapter 5: Planning for Success.

Chapter 6: Executing the Project.

Chapter 7: Controlling the Project.

Chapter 8: Implementing the Project.

Chapter 9: Closing the Project.

Glossary.

Index.

About the Author.