Promise to Mary: A Story of Faith in Action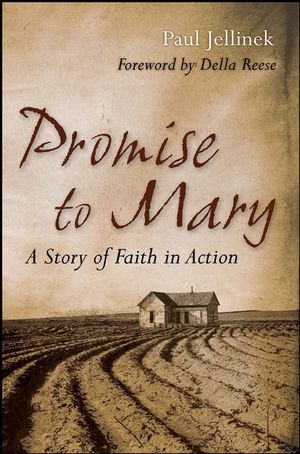 Promise to Mary: A Story of Faith in Action
ISBN: 978-0-470-29268-6
Feb 2008, Jossey-Bass
304 pages
Description
Here is the story of Faith in Action, the acclaimed nationwide grant program of the Robert Wood Johnson Foundation that brings together Americans of all faiths to provide volunteer care and support to those in their communities who are confined to their homes because of a chronic health condition or disability.

But this book is far more than simply an account of the Faith in Action program. Through a series of revealing in-depth interviews conducted in three very different parts of the country, Promise to Mary provides a unique and often profoundly moving glimpse into the lives of some of our most isolated and forgotten neighbors—as well as the remarkable volunteers, from all faiths and from all walks of life, who have come to their aid.
Foreword.
Della Reese.
Acknowledgments.
The Author.
PART ONE: A PROMISE.
A Dream Come True.
Mary.
Faith in Action.
PART TWO: NEW ENGLAND.
Travels with Pearlcorder.
Boston, Massachusetts.
Doug and the Donoghues.
Presque Isle, Maine.
Elaine.
Harold.
Calais, Maine.
Linda and Lou.
Arlene.
Bar Harbor, Maine.
Holy Redeemer.
Michael.
Jerry.
PART THREE: DEEP SOUTH.
Southbound.
West Helena, Arkansas.
Eddie Mae.
Gracie.
Evelyn.
Morton, Mississippi.
Sister Camilla.
Alice.
Sister Nona.
Miss Helen.
Petal, Mississippi.
Sylvia.
Miss Ozzie.
Kim.
New Roads, Louisiana.
Gail.
Billy and Zina.
Miss Ethel.
The Pointe Coupee Banner.
Shreveport, Louisiana.
Mike.
Richard.
Miss Margaret.
Pine Bluff, Arkansas.
Annette.
Betty.
The Family That Prays Together.
Rodney.
PART FOUR: ALASKA.
North to Alaska.
Anchorage, Alaska.
George.
Where There's Tok.
Haines, Alaska.
Beth.
You Can't Miss It.
Mary Price.
Vince.
The Alaska Marine Highway.
Sitka, Alaska.
Mary Chambers.
Auriella.
Jamie.
Doris.
Freda.
Sometimes You Have to Cry.
Doris Revisited.
Going Home.
Paul.
George Revisited.
Home.