Protein Purification: Design and Scale up of Downstream Processing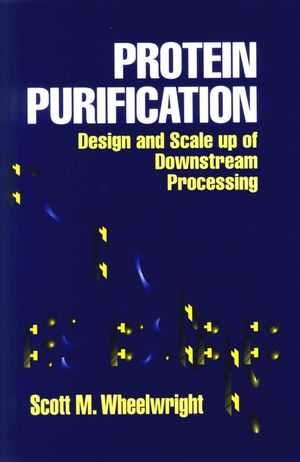 Protein Purification: Design and Scale up of Downstream Processing
ISBN: 978-0-471-03723-1 November 1993 244 Pages
Description
A comprehensive introduction to the art and science used by the biochemist and process engineer in the design and optimization of large-scale protein-purification processes. Covers the basics of proteins' properties, the unit operations involved in protein purification as well as important related issues of process design, integration with upstream operations, cost and timing to market. Includes an abundance of figures and tables.
Process Design and Competitive Advantage.

Strategies for Process Design.

Protein Characteristics.

Analytical Methods.

Impact of Upstream Operations.

Cell Disruption.

Centrifugation.

Precipitation and Extraction.

Filtration.

General Chromatography.

Ion Exchange Chromatography.

Hydrophobic Interaction Chromatography and Reversed PhaseChromatography.

Affinity Chromatography.

Gel Filtration Chromatography.

Large-Scale Examples.

Index.