Psychiatric Nursing Revisited: The Care Provided for Acute Psychiatric Patients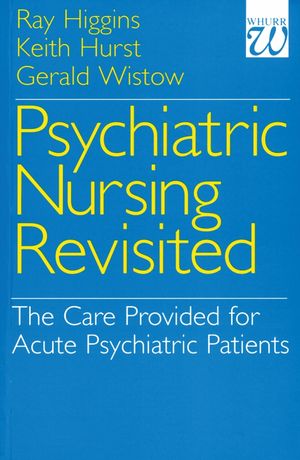 Psychiatric Nursing Revisited: The Care Provided for Acute Psychiatric Patients
ISBN: 978-1-861-56086-5
Apr 2011
330 pages
Description
Psychiatric Nursing Revisited is a detailed and empirical study of acute mental health nursing and patient activity that joins a family of similar successful studies, such as Altschul (1972); Towell (1975); Cormack (1976, 1983); Faulkner et al (1994) and Hurst (1993, 1995). The far-ranging recommendations made by the authors, based on their findings, make this book an essential resource for all those who nurse, manage or teach in the field of psychiatric nursing.
An overview.
Setting the scene.
Research methods.
The hospital care context.
Management and leadership.
Caring for patients.
Summary of findings.
References.
Appendices.