Psychoanalysis: A Critical Introduction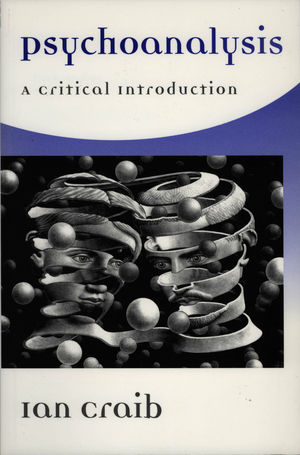 Psychoanalysis: A Critical Introduction
ISBN: 978-0-745-61979-8 June 2001 Polity 248 Pages
Description
Psychoanalysis: A Critical Introduction is a clearly written and accessible introduction to the main schools of psychoanalysis and the practice of psychotherapy. Unusually, it is written by an academic sociologist specializing in social theory who is also a practising psychotherapist. Craib emphasizes the complexity of psychoanalysis -- an approach that works at many different levels. The unique contribution of this perspective is to understand the creativity of the individual. Psychoanalyis is less about 'curing' mental illness or making people happy, Craib suggests, and more about the understanding of individual lives and about the importance of thinking as well as feeling.


Craib argues that psychoanalysis is a depth psychology and a developmental psychology, as well as enabling an understanding of everyday feelings and thoughts. He explores the work of Freud, Klein, Lacan, the object-relations theorists, attachment theory and American self psychology, and feminist developments of Freud's work. In the final section he offers an account of psychoanalytic practice as a way of opening up a life and allowing it to develop in different directions, and of enabling people to deal with the inevitable failures, contradictions and disappointments of being alive.


This fascinating book will bridge the gap between academic textbooks on psychoanalysis and the books written primarily for those training in the field. It will be of major interest to students of psychology, social psychology, sociology and social theory, as well as to psychoanalytic practitioners
Preface.
Acknowledgments.
Chapter 1: Introduction.
PART I THE FOUNDATIONS.
Chapter 2: The Unconscious.
Chapter 3: Freud: Psychic Structures, Internal Agencies and the Defences.
Chapter 4: The Development of the Psyche: Freud and Oedipus.
Chapter 5 Klein: Envy, Phantasy and the Development of the Infant.
PART II DIVERGENT PATHS.
Chapter 6 The Later Kleinians: Symbol Formation, Thinking and Organisations.
Chapter 7: Infancy and Object Relations.
Chapter 8; Psychoanalysis as a Science of Child Development.
Chapter 9: Lacan and the Return to Freud.
Chapter 10: Psychoanalysis, Gender and Feminism.
PART III THE NATURE OF THERAPY.
Chapter 11: Understanding Therapy 1: Introduction.
Chapter 12: Understanding Therapy 2: Transference and Countertransference.
Chapter 13: Conclusion.
Bibliography.
Index
A Provides a critical introduction to the main forms of psychoanalysis and psychoanalytical practice
A Highlights the multi-faceted nature of psychoanalysis
A Clear and accessible in style