Psychoanalysis and Storytelling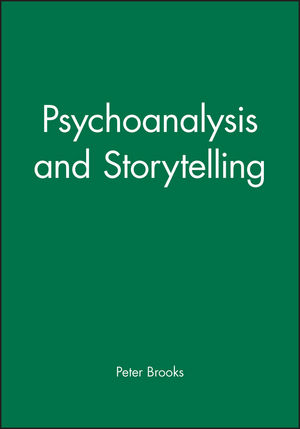 Psychoanalysis and Storytelling
ISBN: 978-0-631-19008-0
Jan 1994, Wiley-Blackwell
156 pages
Description
Psychoanalysis and Narrative is a clear and exemplary demonstration of the ways in which the vital connections between psychoanalysis and literature can be articulated without reductive simplification. Following Freud's assumption that sexuality and narrative form are analogous, Brooks proposes that literature constitutes a fundamental part of human existence. He supplements the terminology of narrative theory with the rich and suggestive language of psychoanalysis.
Preface.
Introduction: John S. Rickard and Harold Schweizer.
The Idea of Psychoanalytic Criticism.
Changes in Margins: Construction, Transference, and Narrative.
The Storyteller.
Constructing Narrative: An Interview with Peter Brooks.
Peter Brooks: A Bibliography, 1963-1993.
Index.
* Peter Brooks is highly regarded in the field, particularly in the USA.
* Relationship between psychoanalysis and literature is attracting increasingly sophisticated attention, and Brooks is a leading figure in this.