Psychology 1e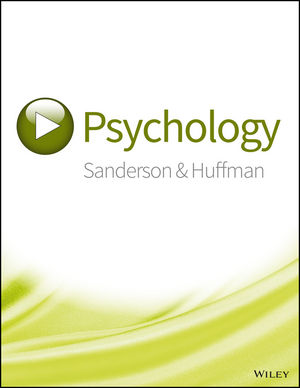 Psychology 1e
ISBN: 978-1-119-16938-3 February 2016
Description
This First Edition of Psychology offers an innovative and interactive approach to introductory psychology that combines author videos, interviews, classroom documentary, animations, and dynamic graphics that capture students' interest and provide a rich context for deeper comprehension. The abundance of real-world examples provide a relevant context and enable students to put their new knowledge to immediate use as they learn to embrace and adapt to the world around them.
Concept videos help to enhance student comprehension. Dynamic Concept Presentations replace the traditional textbook, an artifact written to be read, with a personalized learning experience crafted to captivate, centering on an engaging presentation in which the authors, speaking with each other and directly to the student, present and discuss each chapter concept with video, animations, tutorials, interactive graphics, virtual field trips, student perspectives, classroom lectures, and more.
The presentations of each concept bring the topics to life in an engaging way. The authors' presentations of each concept bring the terms and topics to life in an engaging way. Interactive graphics and images, video tutorials and virtual field trips, animations, classroom footage, and student panel discussions accompany the author videos for a more enhanced learning experience.
Content can be customized to meet a variety of teaching styles. You can embed your own content, commentary, and questions throughout each concept video presentation. This feature enables you to tailor course content to your specific needs.
Reading content helps to reinforce concepts. Following each concept video, the reading content includes tutorials, interactive graphics, animations, and virtual field trips embedded right at their point of relevance.