Public Health Surveillance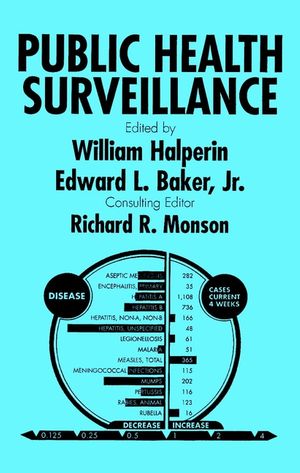 Public Health Surveillance
ISBN: 978-0-471-28432-1
May 1992
264 pages
Description
Public health officials and occupational medical professionals who need to design and maintain public health surveillance programs will find the guidelines they need in this book. Public Health Surveillance covers uses of public surveillance programs for vaccine preventable diseases, as well as for viruses such as AIDS/HIV.
History of Public Health Surveillance (S. Thacker & R. Berkelman).

Surveillance: The Sentinel Health Event Approach (P. Seligman & T. Frazier).

Evaluating Public Health Surveillance Systems (D. Klaucke).

Disease Surveillance at the State and Local Levels (G. Istre).

Surveillance in Developing Countries (M. Malison).

Hazard Surveillance (D. Wegman).

Surveillance in the Control of Vaccine-Preventable Diseases (W. Orenstein & R. Bernier).

Surveillance of Acquired Immunodeficiency Syndrome (AIDS) (R. Berkelman, et al.).

The Surveillance of Nosocomial Infections (R. Gaynes).

Chronic Disease Surveillance (P. Garbe & S. Blount).

Injury Surveillance (P. Graitcer).

Surveillance of Birth Defects (M. Lynberg & L. Edmonds).

Surveillance of Occupational Illness and Injury (E. Baker & T. Matte).

Epidemiologic Surveillance Following Disasters (R. Glass & E. Noji).

Pharmacosurveillance: Public Health Monitoring of Medication (H. Tilson).

Index.