Pulp and Paper: Chemistry and Chemical Technology, Volume 3, 3rd Edition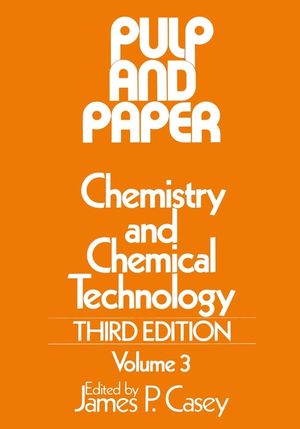 Pulp and Paper: Chemistry and Chemical Technology, Volume 3, 3rd Edition
ISBN: 978-0-471-03177-2 May 1981 592 Pages
Description
An in-depth look at the chemistry and chemical technology involved in the manufacture of pulp and paper, the properties of paper, and the uses for paper. This new edition contains contributions by forty recognized authorities in the field. Emphasizes the underlying science and technology and reviews, in detail, chemical and engineering principles. Includes numerous tables, illustrations, and a complete bibliography.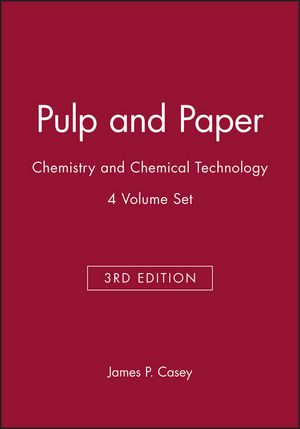 Buy Set of 4 Items
This item: Pulp and Paper: Chemistry and Chemical Technology, Volume 3, 3rd Edition
Original Price:$2,440.00
Purchased Together:$2,055.00
save $385.00
Table of contents
Dry Strength Resins (W. F. Reynolds).

Dry Strength Resins (R. B. Wasser).

Natural Products for Wet-End Addition (B. T. Hofreiter).

Filling and Loading (E. Bohmer).

Internal Sizing (J. J. Keavney).

Internal Sizing (R. J. Kulick).

Retention Chemistry (K. W. Britt).

Retention Chemistry (J. E. Unbehend).

Wet Strength (K. W. Britt).

Dyeing (H. A. Lips).

Surface Sizing (M. L. Cushing).

Properties of Paper (C. E. Brandon).