Quality and Education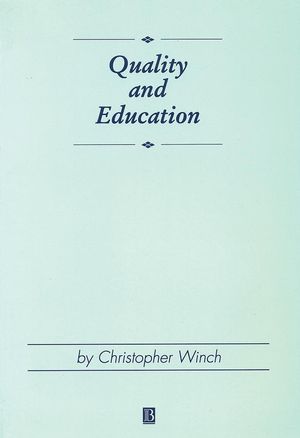 Quality and Education
ISBN: 978-0-631-20085-7
Jun 1996, Wiley-Blackwell
168 pages
Description
This book addresses major debates about quality in education, the role of the state and the nature of accountability in the public services, in philosophical and political arenas. It engages with major philosophical discussions, drawing out the relevant policy issues.
Introduction.
1. Manufacturing Educational Quality.
2. Education: A Contested Concept.
3. The Aims of Education Revisited.
4. Constructing Worthwhile Curricula.
5. A Defence of Educational Standards.
6. Adding Educational Value.
7. Practising Valuable Education.
8. Satisfying the Customer: Education in the Market Place.
9. Equality, Quality and Diversity.
10. Inspecting Educational Quality.
11. Conclusion: Education, Quality and Democracy.
References.
* Provides a very timely exploration of the increasing emphasis on accountability and quality judgements.
* Discusses how the concepts of 'value added', 'standards' and 'market values'are applied to educational practices.