Quantitative Genetics with Special Reference to Plant and Animal Breeding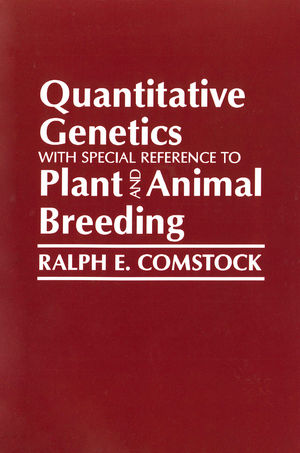 Quantitative Genetics with Special Reference to Plant and Animal Breeding
ISBN: 978-0-813-82011-8
Apr 1996, Wiley-Blackwell
421 pages
Description
Quantitative modeling of Mendelian genetics
Quantitative Genetics with Special Reference to Plant and Animal Breeding provides authoritative guidance on improving genetic material in breeding programs through the application of Mendelian genetics. Beginning with a brief background on genetic modeling and breeding programs, the book compares breeding procedures and selection approaches while offering expert guidance on mathematical and Mendelian representation of various schema. Highly detailed and practically-focused with clear guidance on methods and calculations, this guide provides invaluable reference for the design of breeding programs in the laboratory or agricultural industry.
Preface.
1. Introduction.
2. Genetic Background.
3. Breeding Programs.
4. Comparisons of Breeding Procedures.
5. Responses to Artificial Selection.
6. Mass Selection.
7. Mass Selection-Assumptions and Validity of Theory.
8. Progeny Test and Family Systems of Recurrent Selection.
9. Selection for Performance in Crossbreds.
10. The Variance, ó²(X), of the Selection Criterion.
11. Effective Population Size in Recurrent Selection Programs.
12. Choice of the Selection Criterion.
13. The Design of Breeding Programs.
14. Comparison of Selection Systems.
15. Methods in Quantitative Genetics.
16. Looking Ahead.
17. Appendixes.
Notes.
References.