Quartz Cementation in Sandstones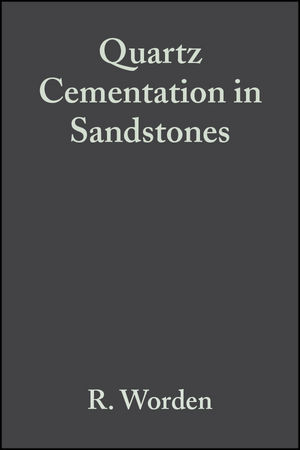 Quartz Cementation in Sandstones
ISBN: 978-1-444-30424-4
Sep 2009, Wiley-Blackwell
352 pages
Description
Quartz is the major porosity-reducing cement in many sandstone sequences. Therefore, Quartz cements represent a key source of petrographic and geochemical information about diagenetic history. They are also the major determinant of sandstone reservoir quality.


While the ultimate goal of research in this area is to make robust predictions about the amount and distribution of quartz cements in a wide variety of depositional and burial settings, there are nevertheless large areas of the subject that are poorly understood and remain the subject of controversy.


The aim of this Volume, which is based partly on papers submitted to a 1996 workshop in Belfast, and partly on invited contributions, is to bring together some of the main strands of research into quartz cements and provide a focus for debate and direction for future research.


This book will be welcomed by sedimentologists, petrographers and geochemists involved in sandstone digenesis, as well as by petroleum geologists seeking a deeper understanding of the factors influencing reservoir porosity and permeability.



Contributors from 11 countries and 4 continents.

Represents the benchmark in quartz cement research.
If you are a member of the International Association of Sedimentologists, for purchasing details, please see: http://www.iasnet.org/publications/details.asp?code=SP29
Introduction.
Quartz Cementation In Oil Field Sandstones: A Review Of The Key Controversies.
The Origins Of Large-Scale Quartz Cementation.
Modelling Quartz Cementation And Porosity In Reservoirs Sandstones - Examples From The Norwegian Continental Shelf.
Related Quartz And Illite Cementation In The Brent Sandstones: A Modelling Approach.
The Different Processes Involved In The Mechanism Of Pressure Solution In Quartz-Rich Rocks And Their Interactions.
A Test Of Hypotheses Regarding Quartz Cementation In Sandstones: A Quantitative Image Analysis Approach.
Quantification Of Detrital, Authigenic And Porosity Components Of The Fontainbleau Sandstone: A Comparison Of Conventional Optical And Combined Scanning Electron Microscope Based Methods Of Modal Analyses.
Effects Of Wettability On Quartz Cementation In Oil Fields.
Experimental And Field Constraints On The Role Of Silica-Organic Complexation And Silica-Microbial Interactions During Sediment Diagenesis.
Microstructure Of Deformed And Nondeformed Sandstones From The North Sea: Implications For The Origins Of Quartz Cement In Sandstone.
Petrophysical And Petrographical Analysis Of Quartz Cement Across Oil-Water Contacts In The Magnus Field, Northern North Sea.
Quartz Cementation In Cretaceous And Jurassic Reservoir Sandstones From The Salam Oil Field, Western Egypt: Constraints On Temperature And Timing Of Formulation From Fluid Inclusions.
Regional Loss Of Si02 And Cac03 And Gain Of K20 During Burial Of Gulf Coast Mudrocks USA.
Quartz Cement: The Miller's Tale.
Quartz Cement Origins And Budget In The Tumblagooda Sandstone, Western Australia.
Influence Of Uplift And Magnetism On Distribution Of Quartz And Illite Cementation: Evidence From Siluro-Devonian Sandstone Of The Parana Basin, Brazil.
Polyphased Quartz Cementation And Its Sources: A Case Study From The Upper Palaeozoic Haushi Group Sandstone, Sultanate Of Oman.
The Porosity-Preserving Effects Of Microcrystalline Coatings In Arentic Sandstones.
High Temperature Quartz Cement And The Role Of Stylotites In A Deep Gas Reservoir, Spiro Sandstone, Arkoma Basin, USA.
Oxygen Isotope Analysis Of Authigenic Quartz In Sandstones: A Comparison Of Ion Microprobe And Conventional Analytical Techniques.
Trace Element Composition Of Quartz Cement


Contributors from 11 countries and 4 continents.


Represents the benchmark in quartz cement research.