Queueing Systems, Volume I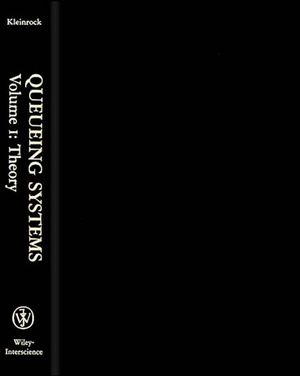 Queueing Systems, Volume I
ISBN: 978-0-471-49110-1 January 1975 448 Pages
Description
Presents and develops methods from queueing theory in mathematical language and in sufficient depth so that the student may apply the methods to many modern engineering problems and conduct creative research. Step-by-step development of results with careful explanation, and lists of important results make it useful as a handbook and a text.
Table of contents
Queueing Systems.
Some Important Random Processes.
ELEMENTARY QUEUEING THEORY.
Birth-Death Queueing Systems in Equilibrium.
Markovian Queues in Equilibrium.
INTERMEDIATE QUEUEING THEORY.
The Queue M/G/I.
The Queue G/M/m.
The Method of Collective Marks.
ADVANCED MATERIAL.
The Queue G/G/1.