Quinazolines, Supplement 1, Volume 55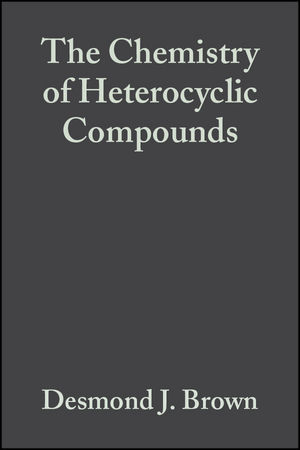 Quinazolines, Supplement 1, Volume 55
ISBN: 978-0-470-18795-1 April 2007 672 Pages
Description
This supplement reflects and emphasizes current research trends. Due to the vast increase in the number and types of individual quinazolines described in recent literature, the author has replaced the myriad classified tables of known quinazolines with a single alphabetical table of simple known quinazolines. To facilitate recovery of any earlier data from the tables in the original volume, a cross-reference has been added (when appropriate) to each individual entry in the new table. Contains an extensive chapter on primary syntheses.
Table of contents
Primary Syntheses.
Quinazoline, Alkylquinazolines, and Arylquinazolines.
Halogenoquinazolines.
Oxyquinazolines.
Thioquinazolines.
Nitro, Amino, and Related Quinazolines.
Quinazolinecarboxylic Acids and Related Derivatives.
Appendix.
References.
Index.