RF and Microwave Circuit and Component Design for Wireless Systems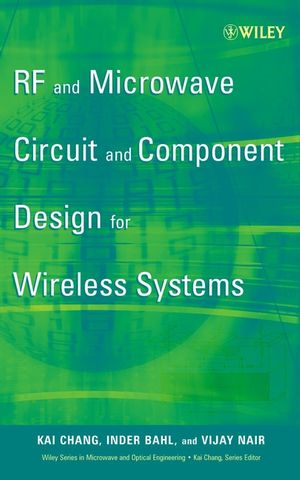 RF and Microwave Circuit and Component Design for Wireless Systems
ISBN: 978-0-471-19773-7
Feb 2002
552 pages
Description
This is the first book to provide comprehensive coverage of hardware and circuit design specifically for engineers working in wireless communications. It serves as a reference for practicing engineers and technicians working in the areas of RF, microwaves, communications, solid-state devices, and radar.
Preface.

Introduction.

General Wireless Systems.

Overview of Active Devices and Circuit Technologies.

Transmitter and Receiver System Parameters.

Transmission Lines and Impedance Matching Techniques.

Filters and Couplers.

Switches.

Low Noise Amplifiers.

Mixers.

Oscillators and Modulation.

Power Amplifiers.

Antennas.

Index.