Race: Are We So Different?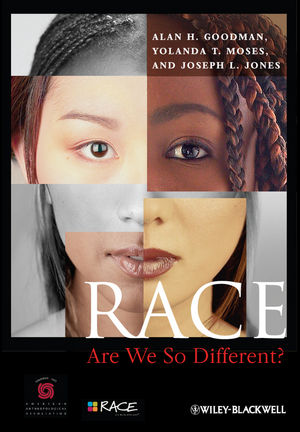 Race: Are We So Different?
ISBN: 978-1-118-24221-6
Aug 2012, Wiley-Blackwell
280 pages
Description
Perspectives on race today
Featuring new and engaging essays by noted anthropologists and illustrated with full color photos, RACE: Are We So Different? is an accessible and fascinating look at the idea of race, demonstrating how current scientific understanding is often inconsistent with popular notions of race. Taken from the popular national public education project and museum exhibition, it explores the contemporary experience of race and racism in the United States and the often-invisible ways race and racism have influenced laws, customs, and social institutions.
List of Illustrations vii
Preface xi
Acknowledgments xiii
1 Regarding Race 1
Part 1 Histories of Race, Difference, and Racism 7
2 Introducing Race 9
3 Creating Race 15
4 Human Mismeasure 26
5 Inventing Whiteness 44
6 Separate and Unequal 67
Part 2 Why Human Variation Is Not Racial 91
7 Introduction: Race ≠ Human Biological Variation 93
8 Skin Deep? 101
9 Sickle Cell Disease: Not for Blacks Only 111
10 The Apportionment of Variation, or … Why We Are All Africans Under the Skin 123
11 The Evolution of Variation 133
Part 3 Living with Race and Racism 145
12 Introduction: Living with Race and Racism 147
13 Race and the Census 154
14 Race and Education 174
15 Linking Race and Wealth: An American Dilemma 195
16 Race and Health Disparities 214
17 Conclusion 231
Glossary 246
Index 253