Race and Sexuality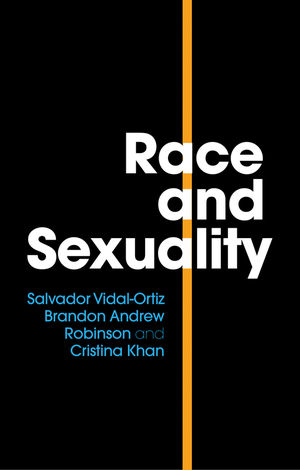 Race and Sexuality
ISBN: 978-1-509-51387-1
Mar 2018, Polity
200 pages
Product not available for purchase
Description
The connections between race and sexuality are constant in our lives, however race and sexuality are not often linked together in productive, analytical ways.

This illuminating book delves into the interrelation of race and sexuality as inseparable elements of our identities and social lives. The authors approach the study of race and sexuality through an interdisciplinary lens, focusing on power, social arrangements and hierarchies, and the production of social difference. Through their analysis, the authors map the historical, discursive, and structural manifestations of race and sexuality, noting the everyday effects that the intersections of these categories have on people's lived experiences. With both US-based and transnational cases, this book presents an empirical grounding for understanding how race and sexuality are mutually constitutive categories.

Providing a comprehensive overview of racialized sexualities, Race and Sexuality is an essential text for any advanced course on race, sexuality, and intersectionality.
Acknowledgments
Introduction
PART I: DISCOURSES OF RACE/SEXUALITY
Chapter 1: Two Systems Operating Synchronously
Chapter 2: Race and Sexualities in Everyday Life
Spolight 2.1 Racialized Sexualities and the "Down Low"
PART II: TRANSNATIONAL, LOCAL AND GLOBAL SEXUAL/RACED MESSAGES
Chapter 3: Racialized Sexualization in Transnational Human Rights
Spotlight 3.1 Contradictions and Advancements in Colombia: Some Context
Chapter 4: Racing Sex Work
Spotlight 4.1 Racialized Embodiments, Differential Treatment
Chapter 5: Sexualizing Immigration
Spotlight 5.1 - Clare Sears' Arresting Dress: Stereotypes
Influencing Policy
Conclusion: Racialized Sexualities - On Experience, Policy, and Scholarship
Bibliography
Index