Race and Work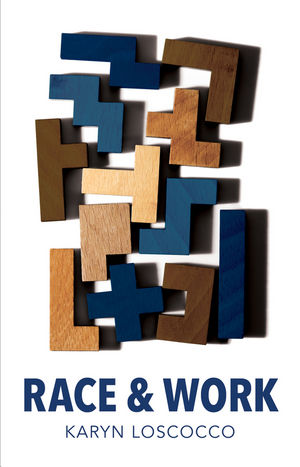 Race and Work
ISBN: 978-0-745-69644-7 November 2017 Polity 232 Pages
Description
This book provides a reasoned, unflinching analysis of how race and paid work are linked in U.S. society. It offers readers the rich conceptual and empirical foundation needed to understand key issues surrounding both race and work.

Loscocco traces current patterns to their historical roots, showing that the work lives of people from different race and ethnic groups have always been interrelated. Chapters document the U.S.'s multicultural labor history, discuss how labor markets and jobs became segregated, and explain key racial-ethnic patterns in work opportunities. The book also addresses common misconceptions about why women and men from some racial-ethnic groups end up with better jobs than others. It closes with a look at contemporary developments and suggests a future in which race-ethnicity no longer affects work opportunities and experiences.

Race and Work deepens understanding and elevates the discussion of race, racism, and work in an engaging, accessible style. It will be an essential resource for anyone interested in work, race-ethnicity, social inequality, or intersections among race, gender, and class.
Introduction
1. Race and Work: Laying the Conceptual Groundwork
2. The Roots of Race-Based Work Inequalities
3 Activism and Entrepreneurship
4. The Past is in the Present: Persistent Work Inequalities
5. Explaining Race Differences in Work Outcomes
6. Trending Race and Work Issues
7. Reducing Racial Inequities at Work
"Loscocco brings much needed attention to the complex relationship between race and work. Not only does she bring historical evidence to bear on current-day workplace racial inequalities, but she goes beyond the usual conversation about black-white differences. She discusses the work experiences of Native American tribe members and emphasizes differences among Asian and Hispanic sub-groups."
Julie Kmec, Washington State University

"Race and Work offers an engaging and thought-provoking analysis of the connections between race, ethnicity, and work opportunities and experiences. Loscocco weaves together diverse strands of theoretical and empirical literature with clear explanations and memorable examples. The book counteracts color-blind myths by situating persistent work-related race inequities in structures as well as interactions, invisible as well as visible racist practices. Loscocco invites readers to the discussion by skilfully creating a narrative based in logic and evidence. Race and Work is a must-read for anyone interested in how and why race inequality persists."
Eduardo Bonilla-Silva, Duke University