Radicals, Revolutionaries, and Terrorists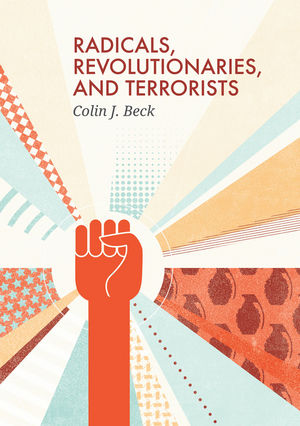 Radicals, Revolutionaries, and Terrorists
ISBN: 978-0-745-69817-5 August 2015 Polity 208 Pages
Description
Terrorism, mass uprisings, and political extremism are in the news every day. It is no coincidence that these phenomena come together at the beginning of a new era. Radicals, Revolutionaries, and Terrorists provides a comprehensive survey of the intersection of radical social movements and political violence.

The book considers eight essential questions for understanding radicalism, including its origins, dynamics, and outcomes. Ranging across the globe from the 1500s to the present, the book examines cases as diverse as nineteenth-century anarchists, the Nazis, Che Guevara, the Weather Underground, Chechen insurgents, the Earth Liberation Front, Al-Qaeda, and the Arab Spring. Throughout, Colin J. Beck connects these cases to key social movements literature to demonstrate how using multiple areas of research results in better explanations.

Radicals, Revolutionaries, and Terrorists is an essential companion for understanding the challenges facing governments and societies today. Its engaging style and original approach make it indispensable for students and scholars across the social sciences who are interested in social movements.
Table of contents
List of Figures and Tables
Acknowledgments
Part I: The Known Knowns
Chapter 1. What is Radicalism?
Chapter 2. Who is Radical?
Chapter 3. How Do Radical Movements Organize?
Chapter 4. When and Where Does Radicalism Occur?
Part II: The Known Unknowns
Chapter 5. Is Radicalism about Ideas and Ideology?
Chapter 6. Is There a Life Cycle of Radicalism?
Chapter 7. How and Why Does Radicalism Diffuse in Waves?
Chapter 8. What is the Past and Future of Radicalism?
Notes
References
Reviews
"In this sweeping and powerful book, Beck provides an indispensable guide to how culture, ideology, and social organization combine to give rise to radicalism in terrorism and revolutions."
Jack A. Goldstone, George Mason University

"A succinct, punchy, well-written, and deeply analytical study on a topic of genuine contemporary significance, Radicals, Revolutionaries, and Terrorists is a powerful corrective to dominant understandings of why individuals become involved in radical, often violent, forms of political action and contestation. Through careful contextualization and synthesis of complementary theoretical and empirical perspectives, and without resort to essentialism or reductionism, the author provides a powerful critical lens for understanding much contemporary political violence. Highly recommended."
Richard Jackson, University of Otago, New Zealand

"Highly recommended"
Sociology