Radiometry and the Detection of Optical Radiation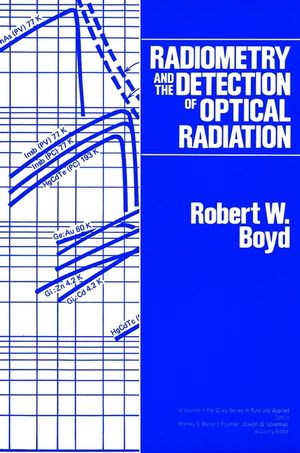 Radiometry and the Detection of Optical Radiation
ISBN: 978-0-471-86188-1 May 1983 272 Pages
Description
Presents a treatment of fundamental aspects of the generation, transfer and detection of optical and infra-red radiation. Emphasis placed on practical aspects of radiometry in detection. Discusses formal principles of radiometry, signal-to-noise considerations in the detection of optical radiation, and the operation of various radiation detectors. Includes tables and graphs of blackbody functions.
Table of contents
Electromagnetic Radiation.

Radiometry.

Theory of Blackbody Radiation.

Applications of Blackbody Radiation Theory.

Advanced Topics in Radiometry.

Photometry and Vision.

Radiation Detectors.

Noise in the Detection Process.

Photoemissive Detectors.

Photoconductive Detectors.

Photovoltaic Detectors.

Coherent Detection.

Thermal Detectors.

Fluctuations of the Radiation Field.

Index.