Rationality and Science: Can Science Explain Everything?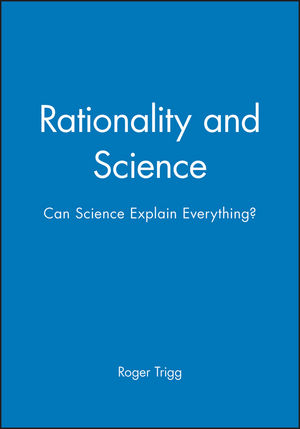 Rationality and Science: Can Science Explain Everything?
ISBN: 978-0-631-19037-0 December 1993 Wiley-Blackwell 256 Pages
Description
In this important new work, Professor Trigg deals with the question of the rational foundations of science. In so doing, he explains and evaluates the views of Rorty, Wittgensteing, Quine, Putnam, and Hawking, amongst others. The limits of science and rationality are explored and the power of human reason is in the end upheld.
Introduction.
1. Science and Reason.
2. Science and Pragmatism.
3. The End of Reason.
4. Science and Naturalism.
5. A God's-Eye View.
6. Science and Humanity.
7. Science and Society.
8. Can Science Explain Everything?.
9. The Legitimation of Science.
10. Reason and Metaphysics.
"A book of tremendous importance which must be commended to the widest possible readership."
Regent's Review
"A wonderful read for practicing the power of human reasoning." Choice
"Rationality and Science is tightly argued, well-written, highly accessible to the non-philosopher and compulsory reading for any scientist who wishes to explore the rational underpinnings of the scientific enterprise." Science & Christian Belief
"This is a very good book. Trigg performs an invaluable service in tackling complex questions and issues in a way which does not leave the reader struggling. More impressive still is the sheer scope of the discussion. Not only does Trigg present a clear case for his position, but he does so in a way which takes the reader on a grand tour of some of the main currents of contemporary philosophical thought." Metascience
"Philosophers of all persuasions will have a lot to learn by reading this book, not only about a philosophical programme, but also about the current debates concerning some hot philosophical issues such as the problem of consciousness, the anthropic principle and evolutionary epistemology." MIND
* An accessible introduction to a popular debate.
* Explains the views of Rorty, Putnam, Quine and Wittgenstein.
* Author has written widely on fundamental issues in the philosophy of science and of social science.