Rawls: An Introduction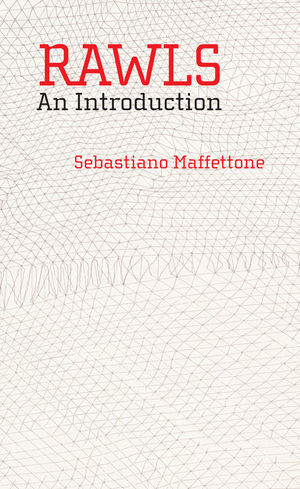 Rawls: An Introduction
ISBN: 978-0-745-64650-3 January 2011 Polity 300 Pages
Description
Rawls: An Introduction is a uniquely comprehensive introduction to the work of the American philosopher John Rawls (1921-2002), who transformed contemporary political philosophy. In the 1950s and 1960s, political philosophy seemed to have reached a dead end characterized by a loose predominance of utilitarian theses. Rawls's
conception of liberalism placed civil liberties and social justice at its core, and his extraordinary influence has only been confirmed by the extent of the criticism he has provoked.

The book is divided into three parts which correspond to Rawls's three major books. The first concentrates on A Theory of Justice (1971) and examines the way in which Rawls's general vision of social justice is presented. Maffettone also includes here a discussion of some of the most important critiques of Rawls. The second part of the book highlights Political Liberalism (1993-6), with a chapter dedicated to the "passage" from Theory of Justice to Political Liberalism. Finally, the third part provides a discussion of The Law of Peoples (1999).

This work is acomprehensive examination of these three major texts by a renowned Rawls scholar and will appeal to all philosophers and social scientists for whom it is essential to understand the key theories of this most influential of political philosophers.
Preface vii
List of Abbreviations xi
1. Introduction 1
2. The Theory 25
3. The First Principle of Justice 52
4. The Second Principle of Justice 70
5. The Original Position 100
6. Reflective Equilibrium 139
7. Main Critisms of Rawls 158
8. From A Theory of Justice to Political Liberalism 189
9. Introducing Political Liberalism 210
10. The State of the Problem 229
11. Overlapping Consensus and Public Reason 260
12. The Law of Peoples 293
Notes 320
References 363
Index 379
"Extremely useful for graduate students and faculty in political philosophy and political sceince looking for an in-depth and wide-ranging discussion of Rawls's views and debates about Rawls's work. Highly recommended."
Choice
"This introduction to Rawls is the product of good, old-fashioned, and dedicated scholarship, combined with careful didactic talent. Maffettone succeeds in offering an encompassing and coherent picture of Rawls's political philosophy. [But] this work is much more than a mere introduction. Students in political philosophy will find it deserves to be read together with the original and vice versa."
Ethical Perspectives
"A meticulous, comprehensive overview of the entirety of Rawls' corpus, that presents an important reading of Rawls which provides a response to many critiques."
Political Studies Review
"An excellent survey of the features and evolution of Rawls's conception of justice as fairness."
Review of Politics
"An educational read that presents it all well and leaves readers with what they need to know to pursue deeper learning. Rawls is an excellent addition to any community and college library collection."
Library Bookwatch
"Achieving a graceful balance of accessibility and rigor, Maffettone's insightful and substantial study expounds Rawls's thought as unified by the priority of the right over the good and offers a sober critical appraisal of it and its intellectual opponents."
Thomas W. Pogge, Yale University
"John Rawls was the leading political philosopher of the past century. In this illuminating book, Sebastiano Maffettone gives us a complete, coherent, and compelling picture of Rawls's leading ideas: his liberal-egalitarian theory of justice, his ideas about legitimacy in a pluralistic democracy, and his account of the moral basis of global politics. Maffettone understands that the focus of Rawls's work shifted, but he sees the deeper continuities in Rawls's emphasis on the priority of the right and his distinction between the justice of a society and its capacity to elicit the willing support of its members. The book casts a powerful light on Rawls's work, both clarifying his ideas and explaining their plausibility."
Joshua Cohen, Stanford University
"This is for its size the best introduction to all of Rawls's major works available. It is also a significant work of scholarship in its own right, with an especially strong emphasis on the continuity of Rawls's thought. Maffettone's acumen, expertise and dedication to his subject are in evidence on every page."
Leif Wenar, King's College London
"A rich and insightful work, which will make a substantial contribution to the secondary literature on Rawls. The author is able to draw upon both his own extensive knowledge of the Rawls corpus and his personal interaction with Rawls himself in order to present a systematic overview of his political theory."
Daniel Butt, University of Bristol
The author is a leading expert on the work of John Rawls.
This is a coherent and accessible guide to the theory of Rawls, examining his major works.
As such, this will appeal to students and scholars of international relations and international politics.
The author is a prominent speaker on the US college circuit and is organizing a world Rawls conference in Rome in January 2010.