Re-energizing the Corporation: How Leaders Make Change Happen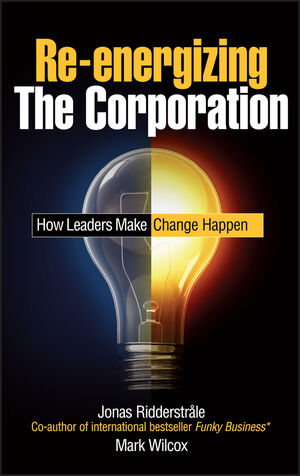 Re-energizing the Corporation: How Leaders Make Change Happen
ISBN: 978-0-470-68739-0
Aug 2009, Jossey-Bass
220 pages
Description
Re-energizing The Corporation is built on the groundbreaking 3e leadership model which makes sense of the three Es of Envisioning, Engaging and Executing. By understanding and following the model, you will be able to create compelling pictures of the future of your organization; build a following of individuals committed to getting the vision into reality; and maximize team performance to deliver on your dream.

About the authors
Introduction
Acknowledgements
PART ONE: WHY: RE-ENERGIZING THINKING.
1 Beyond the talent war.
2 Come together.
3 In search of surprise.
4 The energy of excellence.
5 Energizing leadership.
6 Killed by management.
7 From great to grave.
8 The balancing act.
9 Split decision.
10 The people power plant.
11 Constructing the competence campus.
12 Creating the confidence clinic.
13 Composing the courage cathedral.
PART TWO: HOW: ENERGIZING ACTION.
14 The Es in energize.
15 Envision.
16 Elements of envisioning.
17 Engage.
18 Elements of engagement.
19 Execute.
20 Elements of execution.
21 In the army now.
22 How to develop leaders.
Index.