Reading the Nineteenth-century Novel: Austen to Eliot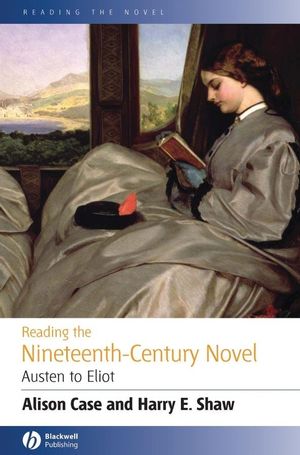 Reading the Nineteenth-century Novel: Austen to Eliot
ISBN: 978-0-631-23149-3
Jan 2008, Wiley-Blackwell
232 pages
Description
This text offers students and teachers a close analysis of nineteenth-century novels by ten major authors: Austen, Eliot, Scott, Thackeray, Gaskell, Dickens, Trollope, Braddon, and the Brontë sisters.



Examines a wide range of nineteenth-century novels - Persuasion, Middlemarch, The Heart of Midlothian, Vanity Fair, Mary Barton, Bleak House, The Warden, Wuthering Heights, and Jane Eyre

Explores significant theoretical approaches such as Foucauldian, Postcolonial, Bakhtinian, and feminist criticism

Employs an "appreciative" model of criticism, sparking a renewed interest in engaging with Victorian aesthetics on its own terms

Offers an overview of the social, economic, and political change that influenced the fiction of the time
Introduction.
1. Pride and Prejudice and Persuasion.
2. Waverley.
3. Wuthering Heights.
4. Jane Eyre.
5. Vanity Fair.
6. Mary Barton.
7. Bleak House.
8. The Warden and Barchester Towers.
9. Lady Audley's Secret.
10. Middlemarch.
Appendix: Free Indirect Discourse.
Notes.
Further Reading.
Index
"Case and Shaw can show students how to read attentively." (
English
, February 2010)
"Especially beneficial for the student or teacher of a course in the Victorian novel, this book offers short analytical synopses with easy-to-follow headings ... useful for a quick reference ... .The authors negate the image of the Victorian as 'stuffy, hidebound, and obsessed with propriety' ... .But what perhaps is most interesting is the focus on narrative voice." (English Literature in Transition 1820-1920)


Offers a close analysis of major-nineteenth century novels including Persuasion, Middlemarch, The Heart of Midlothian, Vanity Fair, Mary Barton, Bleak House, The Warden, Wuthering Heights, and Jane Eyre

Explores significant theoretical approaches, including Foucauldian, New Historicist, and Post-colonial criticism

Employs an "appreciative" model of criticism, sparking a renewed interest in engaging with Victorian aesthetics on its own terms

Provides an overview of the social, economic, and political change influenced by fiction of the time period