Real-World Engineering: A Guide to Achieving Career Success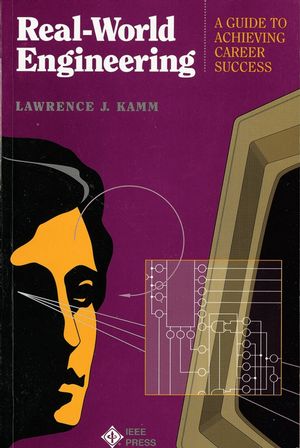 Real-World Engineering: A Guide to Achieving Career Success
ISBN: 978-0-879-42279-0
Jan 1991, Wiley-IEEE Press
246 pages
Product not available for purchase
Description
This book helps readers cultivate natural abilities, adapt to on-the-job pressure, cope with people problems, broaden their knowledge base, and, above all, plan a genuinely rewarding and successful engineering career. Throughout the book, real-world examples, taken from the author's own career, depict both the best and the worst on-the-job decision-making.
Preface.

Introduction.INNOVATION AND CONCEPTUAL DESIGN.

Quantitative Design and Qualitative Design.

Inventing.

PEOPLE PROBLEMS.

The Politics of Design.

Persuasion: The Golden Art.

Your Ethics.

Your Career.

Efficient Use of Your Time.

Coexisting with Accountants.

YOUR KNOWLEDGE BASE.

Technical Knowledge.

Consultants.

Libraries and Museums.

Your Company.

Your Market.

Your Competition.

TOPICS IN DESIGN ENGINEERING.

Simplicity.

Iteration and Convergence to Final Design.

Some Short Essays in Engineering Philosophy.

Prediction as a Design Process.

Specifications, Codes, Standards, Contracts, Laws, and the Law.

The Pervasive Parameter: Money.

Quantity Effects on Design.

Reliability and Maintenance.

Models and Experiments.

Improving Existing Designs.

Design Objectives.

Entrepreneuring.

Designing for Automation.

The Theory of Design.

The Human Interface.

Approximations.

Minimum Constraint Design (MCD).

Design for Packaging and Shipping.

Nonengineering Design.

Index.

About the Author.