Realizing the Educational Potential of Residence Halls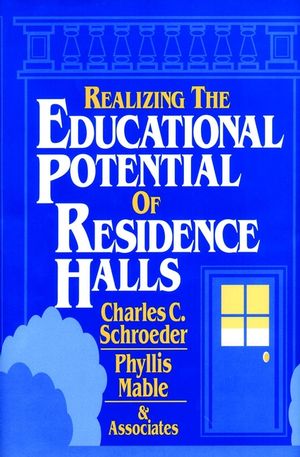 Realizing the Educational Potential of Residence Halls
ISBN: 978-0-787-90018-2 November 1994 Jossey-Bass 364 Pages
Description
"'Must' reading for professionals who work in residentialinstitutions."
--Alexander W. Astin, professor of higher education anddirector of the Higher Education Research Institute, University ofCalifornia, Los Angeles

This book offers an insightful and practical discussion of howthe outcomes of college education can be strengthened throughthoughtful, educationally rich programs that make residence halls amore integral part of the overall educational experience.
Table of contents
Part One: The Role of Residence Halls in Educating Students.

Part Two: Promoting Student Learning in Residence Halls.

Part Three: Strengthening Educational Impacts of Residential Life.
Reviews
"A very timely collection of fascinating and informative readings on a subject of central importance to higher education policy and practice... a sterling list of contributors... 'must' reading for professionals who work in residential institutions." (Alexander W. Astin, Professor of Higher Education and Director of the Higher Education Research Institute, University of California, Los Angeles)