Recent Trends in Valuation: From Strategy to Value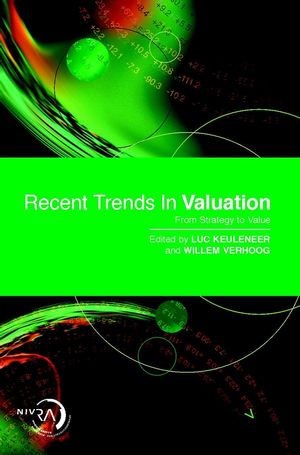 Recent Trends in Valuation: From Strategy to Value
ISBN: 978-0-470-86231-5
Dec 2005
168 pages
Description
Conventional valuation techniques take little account of the unexpected outcomes and uncertainties of real life. Real options are one method of tackling these problems in order to give a realistic view in practice rather than simply in the theoretical world. Tom Copeland in his contribution considers the probability that real options will in the future become the standard method of valuation and of evaluating the financial viability of ventures.

This book follows past, current and potential future valuation techniques and discusses current trends in this area in the light of the ever-increasing desire to assess and manage risk and uncertainty.
Preface.
About the editors.
1. Introduction - strategic valuation: the relationship betweeen strategy, valuation techniques and options (L. Keuleneer and W. Verhoog).
Relationship between value-based management and valuation techniques.
Option theory in the determination of value.
Conclusion.  
2. Valuation of companies: discounted cash flow, adjusted present value, decision-tree analysis and real options (W. De Maeseneire and L. Keuleneer).
Introduction.
Discounted cash flow method.
Adusted present value method.
Decision-tree analysis (DTA) and real options (RO).
Summary and Conclusions.
References.
3. Valuation in practice (T. Copeland).
Introduction.
Discounted cash flow valuation.
Expectations-based management.
Real options.
4. Value-based management: control processes to create value through integration (G. Scheipers, et al.).
Introduciton.
Value-based management.
Value-based performance metrics.
Value-based management practice.
Conclusion.
References.
Index.